M12ACoding4A4PPanelRearMountMaleDip代碼GT23411312040Specifications:CurrentRating:4.0AAWGGauge:20AWG~24AWGVoltage:4PIN:250VACDCTemperatur">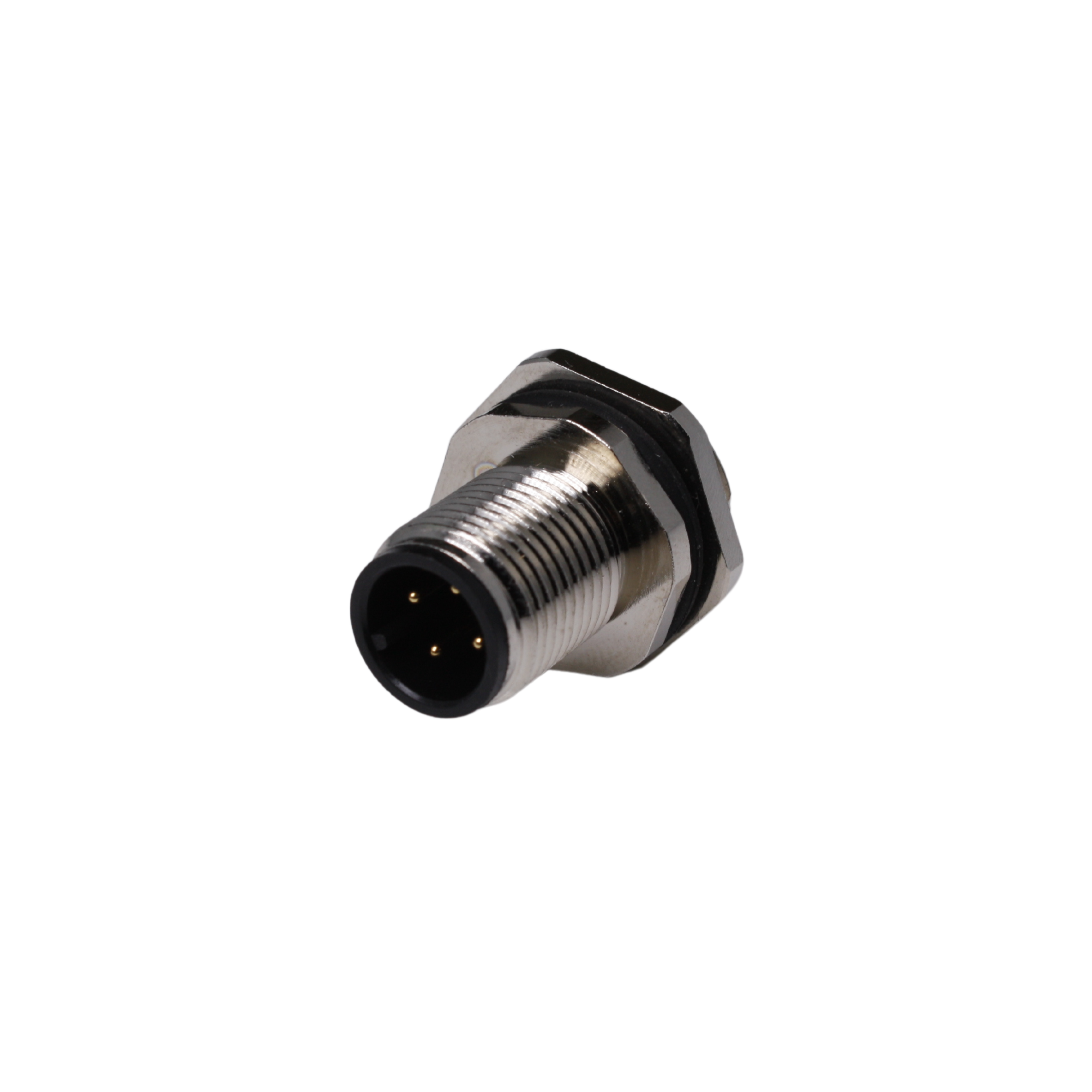 M12 A-Coding 4A 4P Panel Rear Mount Male Dip
代碼
GT234113-12040
Specifications:
Current Rating: 4.0A
AWG Gauge: 20 AWG ~ 24 AWG
Voltage: 4 PIN: 250V AC/DC
Temperature Range: -40° / +85°
IP Rating: IP 68
Download Drawing
Material
Panel Base/Cover
PA66
Panel Metal Housing
Copper Alloy With Ni Plating
Panel Contacts
Copper Alloy' Au Plating
Panel O-Ring
Silicone
Glue
Epoxy
Technical Data
Characteristics
Description
Insulation Resistance
DC 500VΩ5%'test for 1 minute and the insulation resistance should be more than 100MΩ
Dielectric Withstanding Voltage

1.5A: 500 V DC/AC peak
2.0A: 650 V DC/AC peak
4.0A: 2-4 pin:1400 V DC/AC peak; 5 pin:1000 V DC/AC peak

Between Contacts' Between Contacts and Metal-Housing' for 1Ω5s minute.
Contact Resistance
10mΩ at 10mA Max.
Waterproof Test
Submersion in water 1 meter for 24 hours.