Mini8A6PPanelRearMountFemaleSolder代碼GT27220302060Specifications:CurrentRating:8AContactNumber:6PINContactType:FemaleVoltage:600VACDCAW">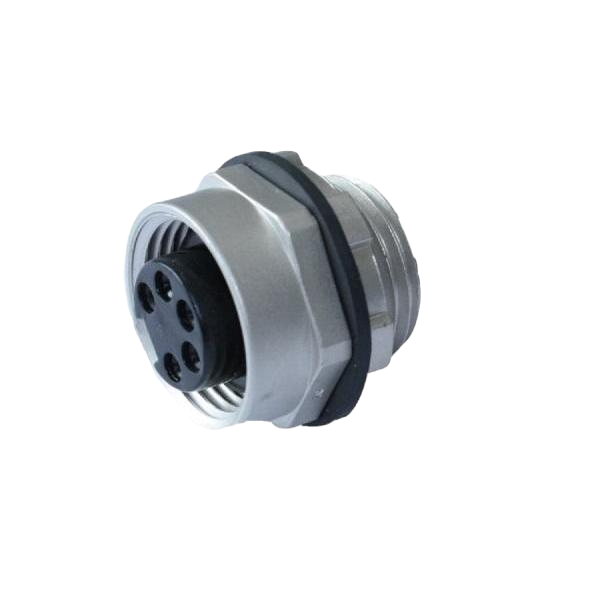 Mini 8A 6P Panel Rear Mount Female Solder
代碼
GT272203-02060
Specifications:
Current Rating: 8A
Contact Number: 6 PIN
Contact Type: Female
Voltage: 600V AC/DC
AWG Gauge:16 AWG
Temperature Range: -40° / +105°
IP Rating: IP 68
Download Drawing

Material
Panel Housing
PVC
Panel Metal Body
Zinc Alloy With Ni Plated
Panel Contacts
Copper Alloy with Au Plating
Panel Gasket
Viton
Panel Screw Nut
Zinc Alloy With Ni Plated
Technical Data
Insulation Resistance
DC1000V±10%' test for 1 minute and the insulation resistance should be more than 100MΩ
Contact Resistance
50mΩ Max.
Thermal Shock
5 cycles at -40° / +105°'after the test' the function and appearance can't be impacted.
Waterproof Test
Submersion in water 1M for 24 hours.