MiniUSBBC2sizePlasticPanelMount(withPigtail)代碼GT11420003XXSpecifications:CurrentRating:1.5AAWGGauge:22AWG~28AWGTemperatureRange:40">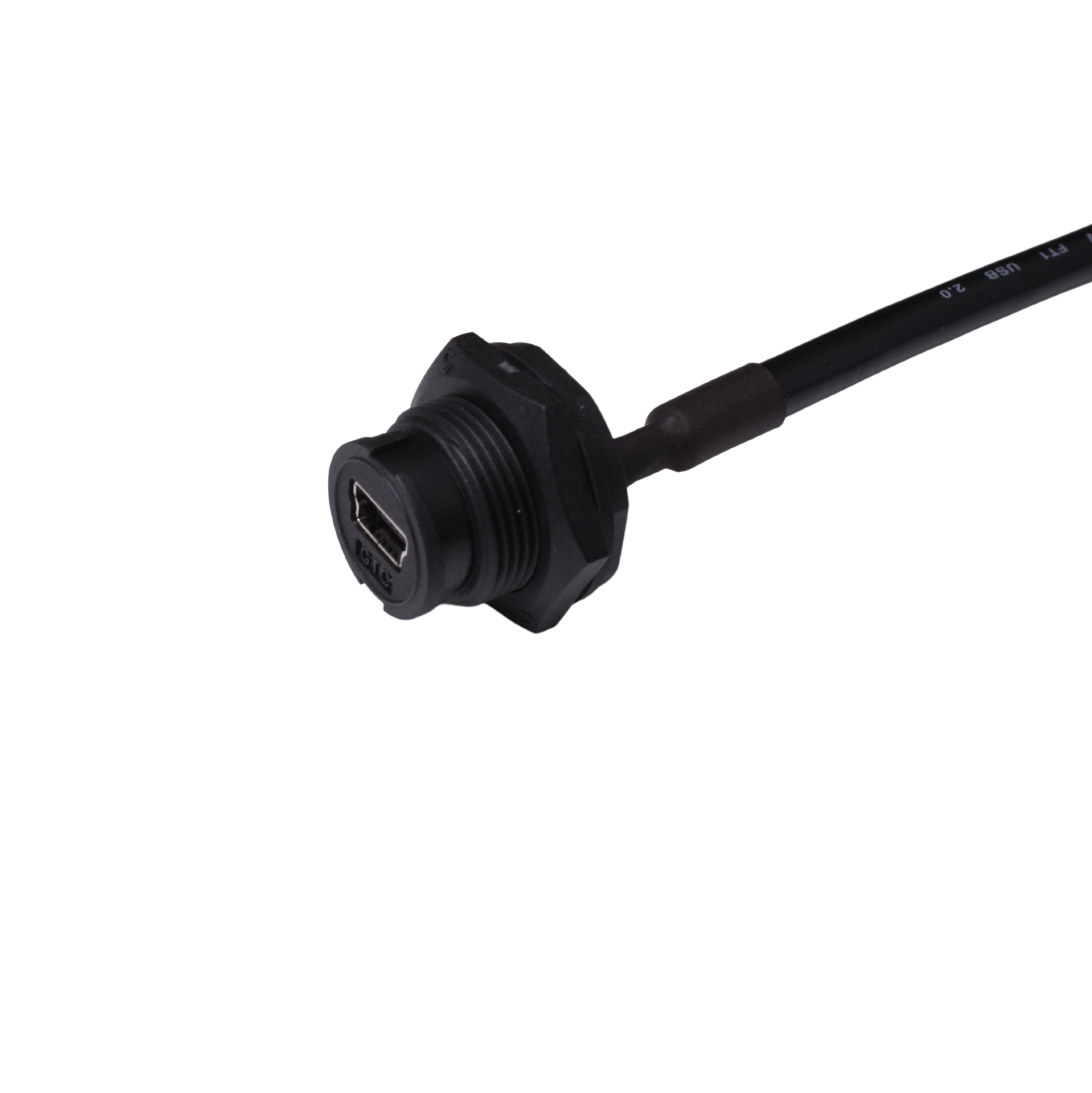 Mini USB-B C2 size Plastic Panel Mount (with Pigtail)
代碼
GT114200-03-XX
Specifications:
Current Rating: 1.5A
AWG Gauge: 22 AWG ~ 28 AWG
Temperature Range: -40° / +105°
IP Rating: IP 67
Download Drawing
Material
Panel Housing
PA66
Mini USB Receptacle Housing
PBT
Mini USB Receptacle Contacts
Copper Alloy' Au Plating
Mini USB Receptacle Shell
Copper Alloy' Ni Plating
Panel Gasket
Silicone
Panel Hex Nut
PA66
Glue
Epoxy
Technical Data
Insulation Resistance
DC 500V±10%'test for 1 minute and the insulation resistance should be more than 100MΩ
Dielectric Withstanding Voltage
100 V DC/AC peak' contact-to-contact' for 1 minute.
150 V DC/AC peak' contact-to-test panel or contact-to-shield for 1 minute.
Contact Resistance
50mΩ at 10mA Max.
Durability
Cycling Rate: Maximum rate of 200 cycles per hour
Mechanism 5000 cycle.
Thermal Shock
5 cycles at -40° / +105°'after the test' the function and appearance can't be impacted.
Waterproof Test
Submersion in water 1 meter for 30 minutes.