USB3.1TypeCMetalC2PanelJackScrewWithUSB3.1TypeCMaleRightAngelUpDown代碼GT21C3000DXXSpecifications:CurrentRating:5A5VAWGGauge:2632AWGTemp">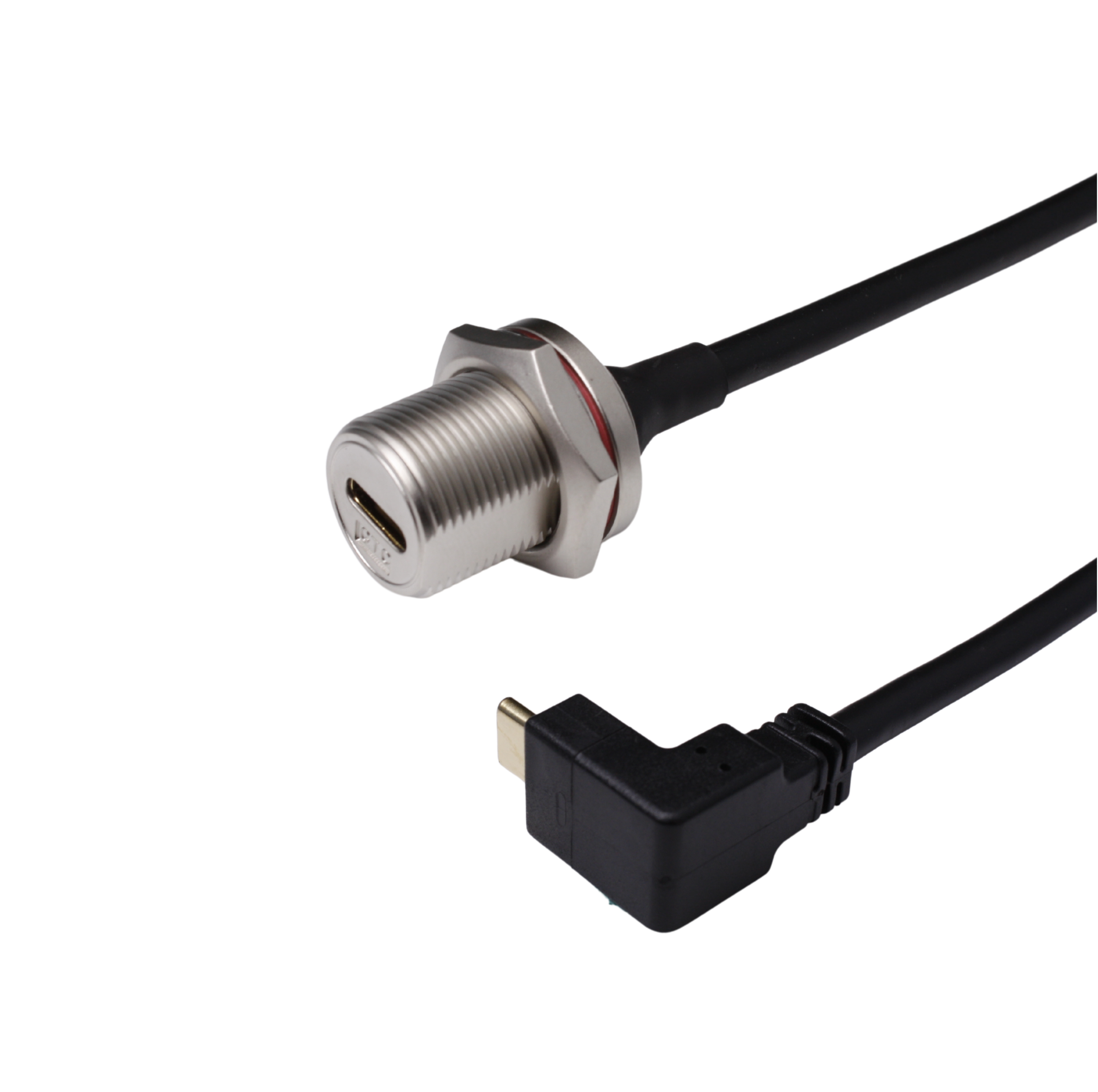 USB 3.1 Type C Metal C2 Panel Jack Screw With USB 3.1 Type C Male Right Angel UpDown
代碼
GT21C300-0D-XX
Specifications:
Current Rating: 5A 5V
AWG Gauge: 26/32AWG
Temperature Range: -40° / +85°
IP Rating: IP 68
Download Drawing
Material
Panel Housing
Zn Alloy' Ni Plating
USB Receptacle Housing
PBT
USB Receptacle Contacts
Copper Alloy' Au Plating
USB Receptacle Shell
Copper Alloy'Ni Plated
Panel O-Ring
Silicone
Panel Hex Nut
Zn Alloy' Ni Plating
Glue
Epoxy
Technical Data
Insulation Resistance
DC 500V±10%'test for 1 minute and the insulation resistance should be more than 100MΩ
Dielectric Withstanding Voltage
500 V DC/AC peak' contact-to-contact' for 1 minute.
750 V DC/AC peak' contact-to-test panel or contact-to-shield for 1 minute.
Contact Resistance
30mΩ at 10mA Max.
Durability
1'500cycles insertion/extraction cycles at a maximum rate of 200 cycles per hour
Thermal Shock
5 cycles at -40° / +105°'after the test' the function and appearance can't be impacted.
Waterproof Test
Submersion in water 1 meter for 24 hours.