We are proudly to announce that GTC just launched its new item of Waterproof USB Type-C IPX7 connectors. We believe that GTC is one of the pioneers to achieve this goal in Taiwan's rugged connector industry.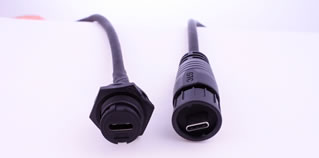 The new Type C IPX7 connectors fulfill the customers' demand of fully reversible-plug function and meet the USB 3.1 standard. The product's highest transmission speed can reach 10Gbps and its highest current reaches 5A.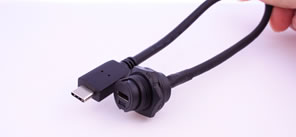 GTC USB Type C IPX7 is not only meet USB Type C specification but also satisfy IP67 the dust & waterproof standard. The product is therefore suitable for the commercial and industrial operations in rugged and outdoor environment.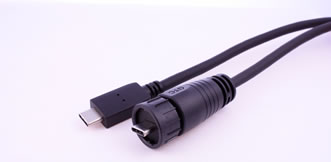 We believe the manufacturers of portable devices, storage equipment, weak electric current equipment, medical instruments, outdoor LED displays, marine electronics, automation machine and IPCs / Military NBs shall be highly interested in this new product. In the meantime, GTC also provides various kinds of USB type C adaptors to work with our new products. The metal version of GTC USB Type C IPX7 is now under construction and is expected to be launched in early 2017. Please feel free to contact us shall you have any other questions. We will be delighted to provide prompt assistance to you. Your attention on this is highly appreciated.